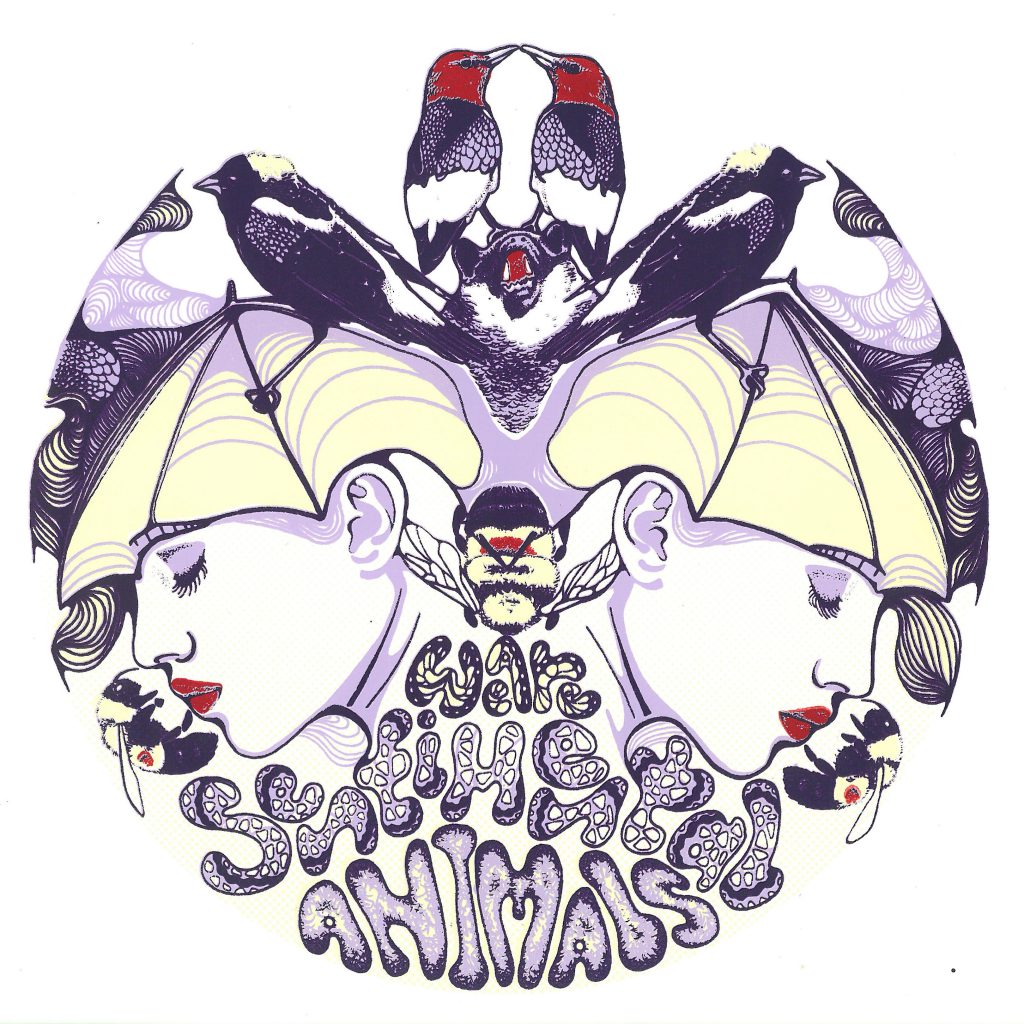 I have always been fascinated by scientific illustrations. The ability to so accurately and meticulously translate onto paper what we take for granted with our eyes is something I strive for. HeeYoung Kim and Kathleen Garness are two artists I admire for their ability to do just that. In my own work, I like to explore the idea of "self" and what it means to be "local." My usual motif is portraiture combined with images from nature. Now having been a Chicago resident for five years, I like to feature both local people and local species.
My most recent piece features six of Chicago Wilderness' priority species: Red-Headed Woodpecker, Rusty Patched Bumble Bee, Bobolink, Monarch Butterfly, Little Brown Bat, and Regal Fritillary. It is a screenprint on paper completed at Lillstreet Art Center. Inspiration thanks to the 2017 Wild Things Conference and a fantastic talk, "Flutter, Slither, and Buzz: Prioritizing Species Conservation in Chicago Wilderness " by Allen Lawrance and Allison Sacerdote-Velat from Chicago Academy of Sciences/Peggy Notebaert Nature Museum. I hope to follow up with a complement piece featuring the remaining six priority species soon!
If you'd like to follow more of my work, you can check out my page on Instagram: Line.and.Shade.
The following two tabs change content below.
Justin is a marketing professional for the Make-A-Wish foundation, but also gets out in Chicagoland's natural areas as a Plants of Concern volunteer. He enjoys drawing and painting, both for fun and as a freelance illustrator.
Latest posts by Justin Aaron (see all)