Spring is just around the corner and the Peggy Notebaert Nature Museum has posted all the Frog Monitoring workshop dates. Check out the calendar at our sister site Wild Things Community for more details. This may be the nerdiest and most wonderous thing you do this year, so jump on it!
To get you in the mood for the frog call memorization you'll surely do on the train during your commute, we've put together a pop music guide to frog calls.
Here's a sampling of what the guide has to offer:
Spring Peeper
One of the most darling frogs you may encounter in the forest preserves is the miniscule, soprano spring peeper. Near, far, wherever they are, this frog let's us know that our hearts, most definitely, will go on.
Celine Dion, My Heart Will Go On, 1997
Spring Peeper Call, Calling Frog Survey
Northern Leopard Frog
If you like your frog calls more on the deep, growl side of the auditory spectrum, and your pop music a bit more old school, listen for the Northern Leopard Frog. Its bass snore conjures up the smooth and heavy voices of Barry White and Isaac Hays.
Barry White, Can't get Enough of Your Love Baby, 1974
Northern Leopard Frog Call, Calling Frog Survey
Cope's Gray Treefrog
And just in case you're searching for something more rare, keep an ear open for the sultry contralto of the Cope's Gray Treefrog. Evoking Billie Holiday or T-Boz, the buzz-trill of this tree-dweller may fool you into thinking it's a red bellied woodpecker.
Cope's Gray Treefrog Call, Calling Frog Survey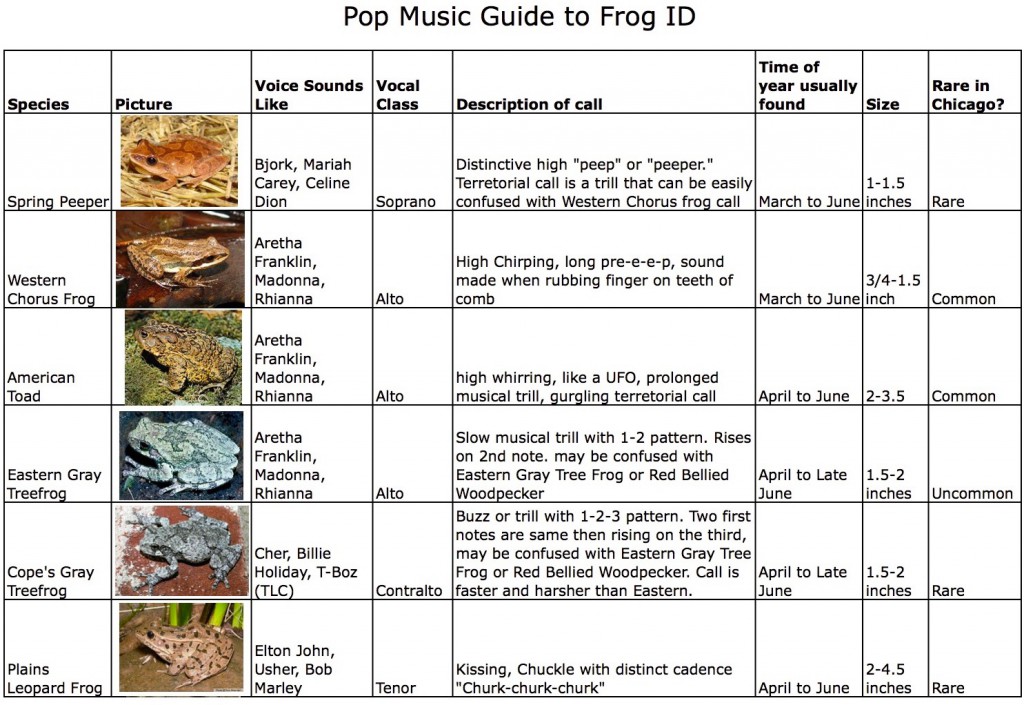 Click here to download the full Pop Music Guide to Frog Calls!
Thanks to FrogSurvey.org for the photos and audio of frogs!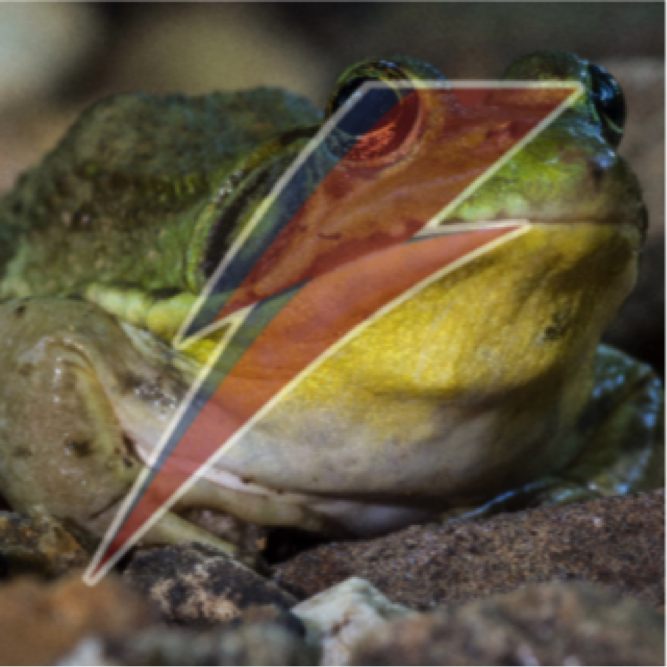 The following two tabs change content below.
Latest posts by Cecil Hynds-Riddle (see all)