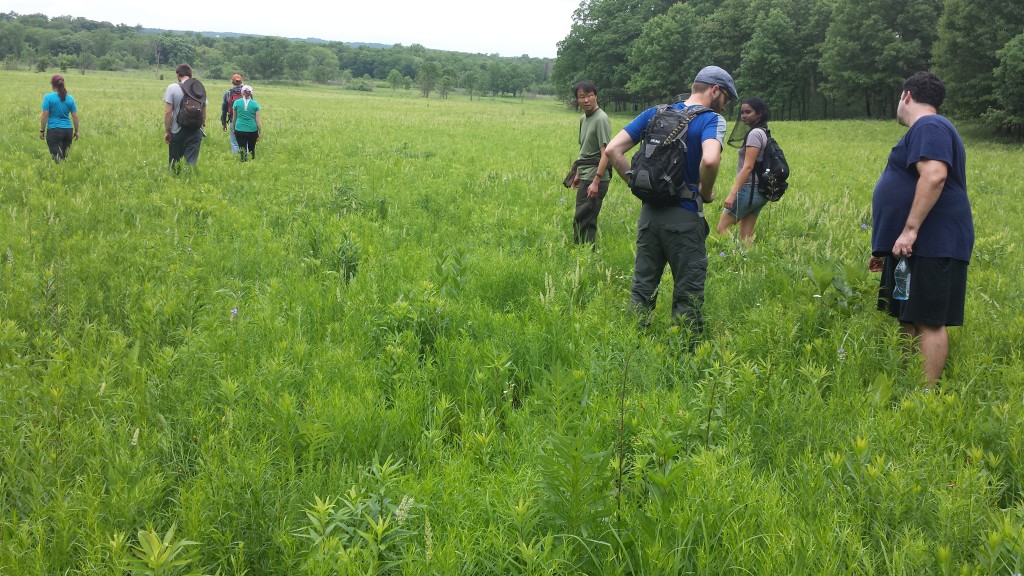 The year we will take over the world.
The year we will be unnecessary because every citizen is a steward of nature.
The year we will finally get hoverboards.
Habitat restoration as a field is only 20 to 30 years old.
It can take 20 to 30 years for a habitat to begin to be restored.
20 and 30-somethings are old enough to lead.
20 and 30-somethings are not apathetic to the future.
20 and 30-somethings are not 20 and 30-something forever and must always make new leaders.
20 and 30-somethings of today are at the beginning of a new era of human participation in nature.
Also, 2030 is the year:
The world will need at least 50 percent more food, 45 percent more energy and 30 percent more water than it did in 2012, according to United Nations High Level Panel on Global Sustainability estimates
Saudi Arabia will no longer have oil to export.
The majority of New Zealand cars will be hybrid, biofuel, or electric.
In roman numerals, 2030 is MMXXX, which is kinda dirty.  And we are often covered in literal dirt.
It sounds like a year that's impossibly far in the future but is actually when the New Zealand babies of today will have learner's permits for their hybrids.
A swamp white oak tree that is 20-30 years old has approx. 2,030 leaves (count them, you'll see).
If 2,030 people do anything at the same time, it can change the course of the world.
Two Zero Three Zero sounds like "To yous hero, tree's hero" which kinda sounds like we're tree heroes.
Two Thousand and Thirty sounds like "Tooth House Sand in 3-D" which sounds like a horrible movie.
2030 in military time is 8:30PM, which is a great time to enjoy fireflies in the summer and we all have a bioluminescent light inside of us that sometimes glimmers out of the booties of our souls.
and you should bring 20 to 30 friends with you to come restore habitat with us.
The following two tabs change content below.
Robb Telfer is a professional performance poet and organizes volunteers for habitat restoration with The Field Museum in Chicago. He serves on the Advisory Group for Habitat 2030 and helps moderate the Calumet Nature Nerds Facebook group
here
. He doesn't know how to science very good, but he's trying.
Latest posts by Robb Q. Telfer (see all)