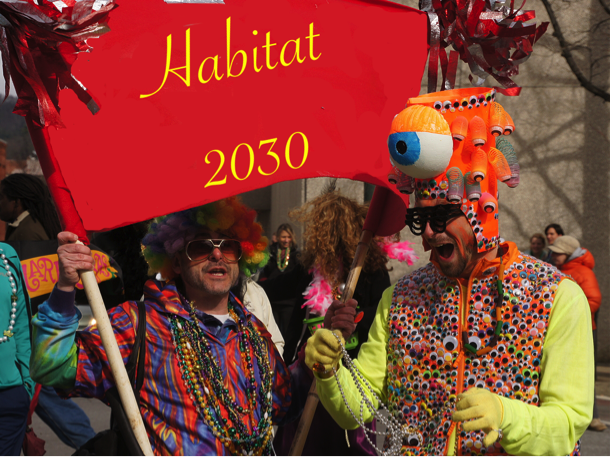 Calling all graphic artists, doodlers, and Microsoft Word photo Frankensteiners! We need you to submit your entries for the first ever Habitat 2030 event banner challenge! Habitat 2030 was awarded a generous grant from the Nature Conservancy Volunteer Stewardship Network including funds to print a 6 foot by 2.5 foot custom event banner that we will use at community events to broadcast our awesomeness. The banner selected in this competition will be printed and used forever to advertise Habitat 2030 to future restorationists everywhere! It may even become an archeological artifact one day when the Earth is free of invasive plants, and future humans want to learn about our buckthorny past! After we receive the banner submissions, it will be up to you, our members, to select the winner!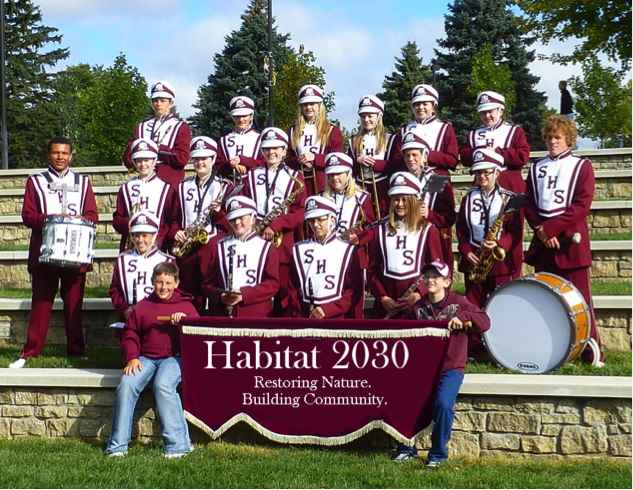 Criteria for banner entries:
Include the name of our group "Habitat 2030" in large, legible letters and our mission: "Restoring nature. Building community."
Convey the essence of our fun-loving, diverse, nerdy, naturey group in a clear way that viewers grasp instantly.
Any photos you include in your design must be used with the permission of the photographer and must be high resolution (300 dpi).
Invasive species should not be prominent in the photos you use unless they are clearly being obliterated.
Tools:
For templates and formatting guidelines go here: http://www.vistaprint.com/customer-care/artwork-specifications.aspx?pf_id=016#Details
Free awesome Photoshop-like editing software: Gimp – http://www.gimp.org/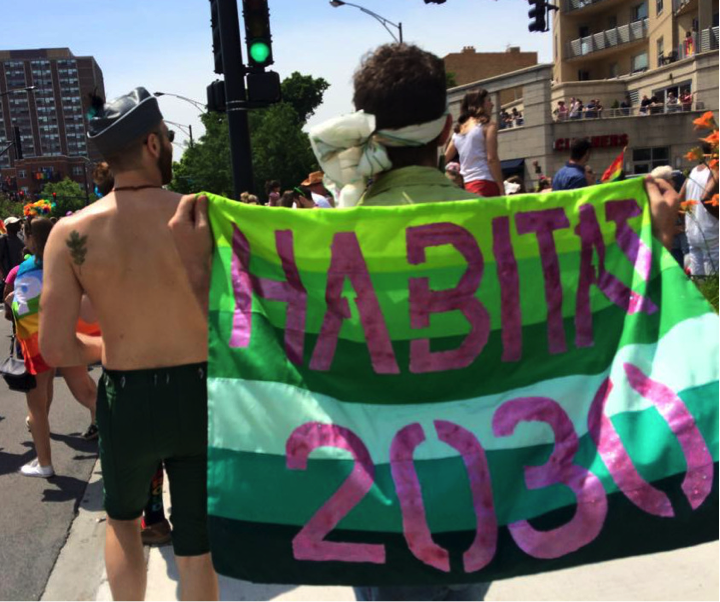 Submission and Selection Process:
A panel of esteemed judges will review the submissions and select 3 finalists. Then it will be up to you, the people, to cast your vote for the most terrific, beautiful, inspiring banner.
The final date to upload your entry is Monday, August 31st.
Voting will open on September 7th and close on September 21st.
A winner will be announced on September 22nd.
Submit your entries to cecilhyndsriddle@gmail.com. Include your full name, email, and phone number.
The following two tabs change content below.
Latest posts by Habitat 2030 (see all)